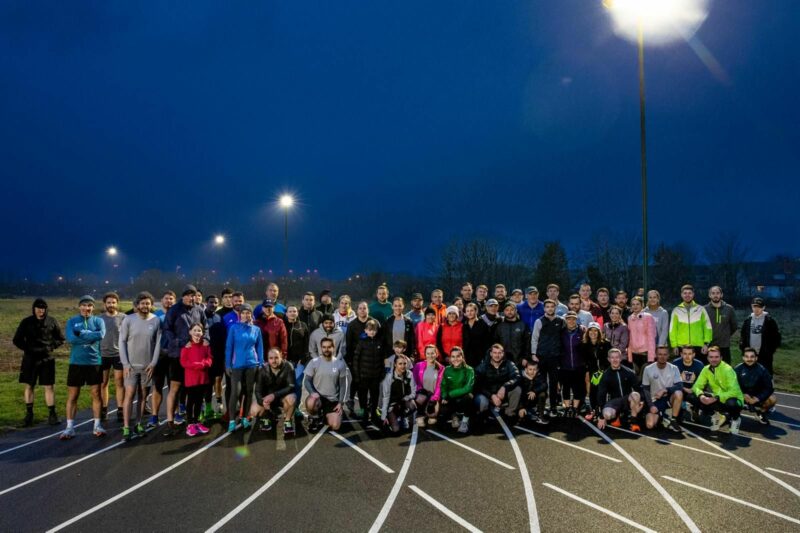 Even postponed…
Are you ready for a big MLH challenge? 
Let us know if you want to join in the 247 Marsh Lane Harriers fundraising challenge. We need at least one person to commit to a specific hour – anyone else is welcome to join in at anytime.
We're raising £10,000 to erect a fence around our running track that will protect the surface as well as the runners and families who use the facilities. The track is a hub for community activity and it's important we look after everything that has been achieved so far. 
This is a team endurance challenge and will see someone running at our track every hour of the day for seven days. 
The challenge starts on Saturday 19th August at 3pm and the last hour starts on Saturday 26th August at 2pm.
Special events will be held throughout the week and a party to finish is guaranteed.
This is all in aid of raising awareness of the club and funding towards the track fencing and future developments.
If you'd like to donate to the cause please visit this link. 
https://www.justgiving.com/crowdfunding/john-carragher
We will need a big team working a rota in one hour slots. The rota is below if you are ready to book your slots now, but in the first instance drop your details into the form below to register your involvement in the challenge and we can sort out who is running when nearer the time.
Please only submit your interest if you are committed to running at least a few one hour slots during the week.
Time slots
Click a date to expand
Sat 19th August
Sat 19th August - 3pm
First run - as many as possible
Sat 19th August - 8pm
Julie Hollis, Kim Doyle, Donna Lloyd
Sun 20th August
Sun 20th August - 2am
Lisa Byrne, Pauline Grant, Lisa Bates
Sun 20th August - 3am
Jack Butterworth, Marie Butterworth
Sun 20th August - 5am
Kirsty Elliot, Liam Clark
Sun 20th August - 11am
Charlotte Barton, Julie Hunter, Tina Clegg
Mon 21st August
Mon 21st August - 3am
Jack Butterworth, Marie Butterworth
Mon 21st August - 5am
Kirsty Elliot, Liam Clark
Mon 21st August - 4pm
Vickie Ellison, Terry Fearns
Mon 21st August - 9pm
Steven Hughes, David Moran
Mon 21st August - 11pm
Anthony Shelton, Peter Farnworth
Tue 22nd August
Tue 22nd August - 3am
Jack Butterworth, Marie Butterworth
Tue 22nd August - 5am
Kirsty Elliot, Liam Clark
Tue 22nd August - 7am
Sarah Maddison, Sonia Knight, Donna Lloyd
Wed 23rd August
Wed 23rd August - 3am
Jack Butterworth, Marie Butterworth
Wed 23rd August - 5am
Kirsty Elliot, Liam Clark
Wed 23rd August - 6pm
Cameron Cox, Philip Riley, Vickie Ellison, Terry Fearns
Wed 23rd August - 11pm
Anthony Shelton, Peter Farnworth
Thur 24th August
Thur 24th August - 3am
Jack Butterworth, Marie Butterworth
Thur 24th August - 5am
Kirsty Elliot, Liam Clark
Thur 24th August - 7am
Annabel Harley, Yozzer and Shirley
Thur 24th August - 5pm
Rimrose Runners, Ed Beattie, Rebecca Stephenson
Thur 24th August - 10pm
Vickie Ellison, Terry Fearns
Fri 25th August
Fri 25th August - 3am
Jack Butterworth, Marie Butterworth
Fri 25th August - 5am
Kirsty Elliot, Liam Clark
Fri 25th August - 9am
Vickie Ellison, Terry Fearns
Fri 25th August - 11pm
Anthony Shelton, Peter Farnworth
Sat 26th August
Sat 26th August - 3am
Jack Butterworth, Marie Butterworth
Sat 26th August - 4am
Jay Hartley, Vickie Ellison, Terry Fearns
Sat 26th August - 5am
Kirsty Elliot, Liam Clark
Sat 26th August - 11am
Jude Bretherton, Graham Bretherton
Sat 26th August - 1pm
Philip Riley, Cameron Cox
Sat 26th August - 2pm
Final run - As many as possible