Marsh Lane Harriers Community Running Club
A message from our Chairman
Hello and happy Sunday all.

Wow, where do I start! Hot on the heels of Berlin, Chester and Chicago marathons, last week brought us even more success with many of our members completing the TCS 2023 Amsterdam marathon and Manchester half marathon. And let me tell you, to say I am proud would be an understatement. Yet another European MLH takeover in Amsterdam and a great turn out down the other end of the East Lancs with our runners smashing both events out of the park (as we knew they would do). Incredible PBs, amazing memories created and a few sore heads to say the least!


Seeing our club WhatsApp group explode with messages of support between club members, wishing each other good luck pre-race, congratulating each other post-race, and later sharing memories together over a couple (or several) beers is exactly what this club is about. Not only that, I think this week alone, we have seen about 25 people signing up to the Manchester marathon next year having been inspired and encouraged by one another.



And marathon season doesn't stop there! We have Jack and Marie Butterworth over in Venice as we speak for the Venice Marathon and 10k and we've got New York fast approaching as many of our members chase down another world major.




Special mention goes to the unsung heroes as well, the wives, husbands, partners, family members and friends who not only put up with our love for running but travel and turn up to many events to show their support for our runners and this brilliant club. No other club does it better than we do.
Let's keep up the momentum. More memories, more medals and more members. If you are thinking about getting involved, get down to the track or join in one of the club runs through the week. All ages, all abilities, everyone welcome.
For now though, dig out your fancy dress and let's party together next Saturday at the MLH Halloween party. Hope to see you all there.
Recent Club Highlights
Amsterdam Marathon: Some of the team had a fantastic time over in Amsterdam last week and we are all thrilled to bits for each of them! A memorable trip that brought with it a load of shiny new medals, a tonne of new PB's, a couple of lost toe nails, several hangovers, a hard-fought and sought after Boston Marathon qualification (Well done Ry!), a story of true determination and friendship followed by a photo finish between Chris Blackie and Daz (No offsides! 😉) which pulled on many of our heart strings, to karaoke performances from Ryan and our very own Elvis, Brian. You've all worked incredibly hard over many months and the hard work paid off. Tony, Kim, Blackie, Bri, Ryan, Vick, Daz, Liam & Peter - Well done and enjoy the rest and recovery! 🥇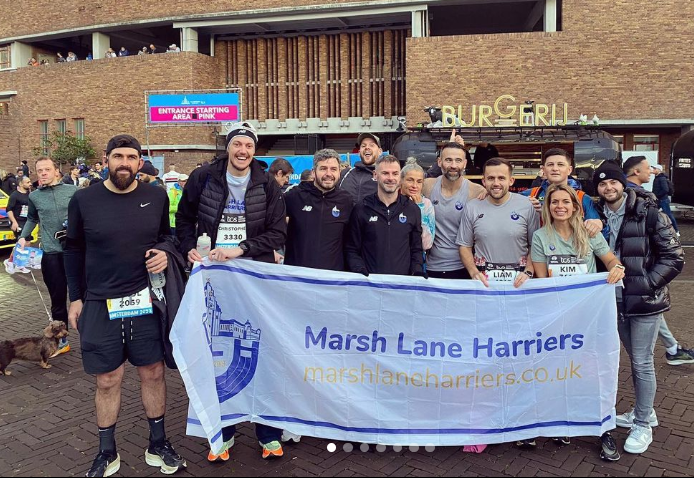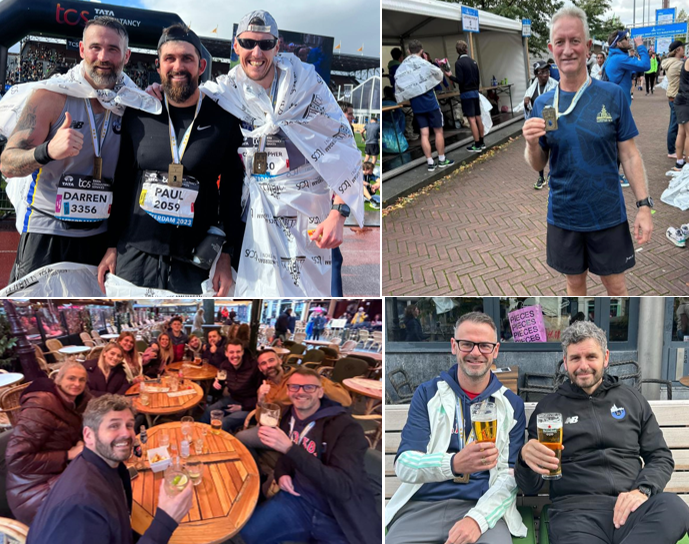 Manchester Half Marathon A huge well done to Adam, Mart and Cam for their incredible performances at the Manchester Half Marathon last weekend. It was PB's all round for the lads and yet another series of medals to bring back home. Superb stuff lads.
This week's sessions: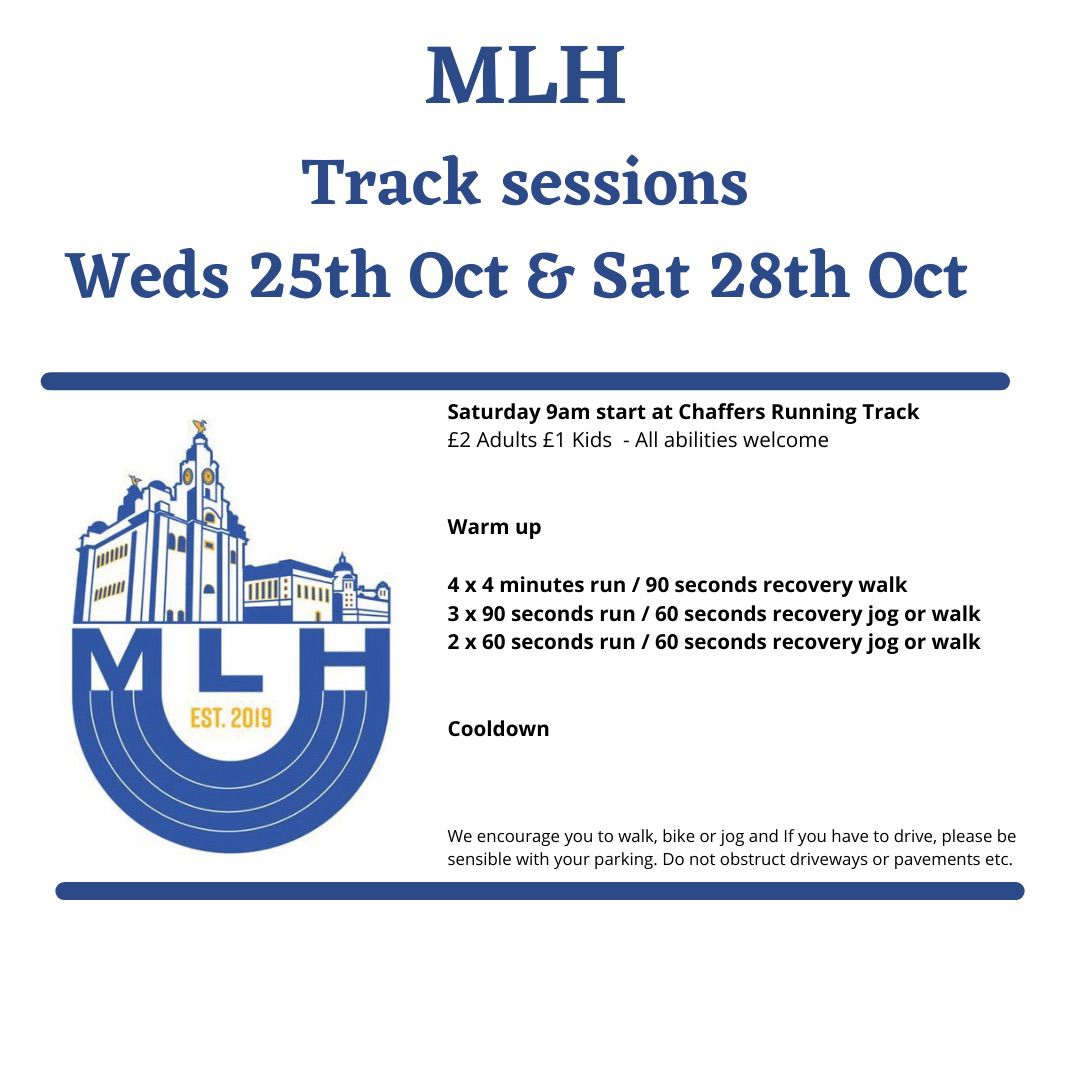 Upcoming Club Events:
MLH Halloween party: October 28th –
6pm til late @ Inside No.4, Crosby


MLH Christmas party: December 16th –
7pm til late @ Inside No.4, Crosby.


The Drop Liverpool: 15 Mile - 12th November - http://www.thedropuk.co.uk/the-drop-liverpool.html


Meet the MLH: Liam Clark
With hundred's of members, our club is growing from strength to strength and starting from this week, we will be running a new feature to introduce you to the wonderful people that make the MLH what it is - the best running club in the world!

This week, we sat down with Liam Clark, fresh on the back of his unbelievable 3:20:27 PB at the Amsterdam Marathon last week.


So Liam, tell us, how did you get into running?


"I got into running during lock down after wanting to lose weight, my first ever run was 2 miles and I was completely blown out me arse! After that, I
booked a few 10Ks completing my first in 1 hour 10 minutes. I got the running bug you could say and that
led me to a half marathon which was a sub 2 hour. I actually stopped running for a bit but later thought I needed to progress. I wanted to join a running club to help me do so and that's where I came across the harriers on social media and through word of mouth. The rest is history..."
What made you join the famous MLH?


"I joined the MLH on the back of a few peoples recommendations and having heard about it on Instagram. My first ever time going the track was funny, I was like a slug going round, I think it was around October 2021 where I was greeted by the Chairman JC saying "Welcome to the harriers - the best running club in the world!" And you know what, he was was correct, I went on to booking a half marathon with the club and managed to get a new PB of 1:45. That led me to booking Chester Marathon in 2022 which
I thought I could never do!"
Sum up what you like most about the club?

"I like the way the club is such a tight family and we all help each other always.

This club is amazing, joining is the best thing I have ever done and it's genuinely changed my life. I've met such a lovely group of people I can now call friends!"
Favourite Marathon?


"Maybe I'm still on a high but I would have to say Amsterdam by far!"
Tell us more, firstly why? Secondly for anyone considering running Amsterdam next year, give us an insight into the race - the good, the bad and the ugly!
"Amsterdam was by far my best run I've done - it's flat and the support from spectators was amazing. Not to mention, the finish in the stadium! Wow, it doesn't half make you fill up!
The bad/ugly was the lonely, isolated section of the course around mile 7. Running around the canal/river and some of the people there rudely getting in your way and stopping still at water stations frustrated the life out of me!
🤣"

Thanks a lot Liam, well done once again mate!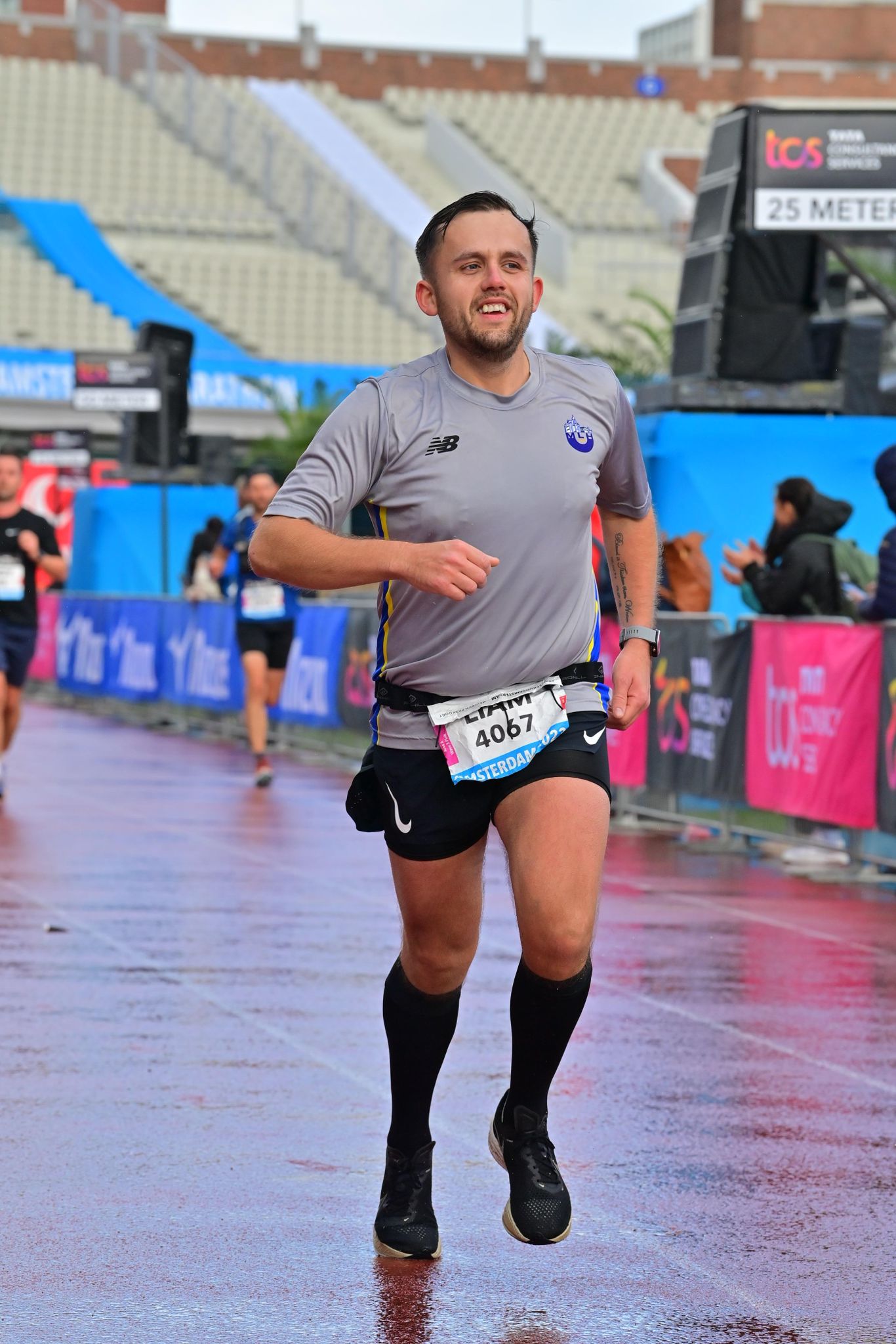 Weekly Running Schedule Reminder:
Each week, the club has a series of organised group runs for which everyone is welcome to join:


Every Monday: Monday Club – 6:55pm meet for a 7pm start. Crosby Leisure Centre, 5 miles at a steady, chatty pace. Usually 45 mins at 9 min per mile pace.


Every Tuesday: Tuesday 'Breaky Club' – 5:40am meet for a 6am start. Car park behind Waterloo Train Station, 6-7 miles. Usually 1 hour at 7.45-8min per mile pace.


Every Tuesday: Tuesday Club – 6:25pm meet for a 6:30pm start. Crosby Leisure Centre, 4 miles at a slow and chatty pace. Usually 40 mins at 9 min per mile pace.


Every Wednesday: Wednesday Track Session – 6:00pm start. MLH Running track, Chaffers. A mix of speed and interval sessions which changes weekly. Catered for all abilities.


Every Friday: Hills & Drills – 05:55am meet for a 6:00am start. 65-minute session including 3 x 2 drills and 8 x 8 10 second hill sprint with a 2:30 recovery walk.


Every Saturday: Saturday Track Session - 9:00am start. MLH Running track, Chaffers. A repeat of the prior Wednesday session. Catered for all abilities.


Sunday Service: Sunday Service is a run which usually takes place every Sunday morning. Due to training for various events, the Sunday run is now more flexible and ad-hoc. To stay on informed about Sunday plans, the MLH WhatsApp group is the best source of information.


Closing Announcements:
PROJECT 26:26 - Jack Dowling

: Everyone within the club would like to wish Jack Dowling all the very best as he kicks off his incredible challenge today. Jack is

First Team Physical Performance coach

at Everton Football Club and known to many members of our club so when we heard about his challenge we knew we had to get involved and support him. Jack

has set himself the gruelling challenge of running 26 marathons in 26 weeks following his older brother Tom's bowel cancer diagnosis last year. Jack will be raising money for Macmillan who have provided

vital care during his treatment, including support from specialist nurses.

Jack's challenge is the equivalent of running from Liverpool to Berlin and he will be running every Sunday for the next 26 weeks to thank the Macmillan teams who have been there for his brother and other families in similar situations. He is already one marathon down having set off this morning at 6:15am where he was joined by a number of members from the club. We wish you all the very best Jack and send all our love and strength to Tom and your family. 1 down, 25 to go! You've got this mate! Please follow Jack's page on Instagram: @project26.26 and if you would be kind enough to donate, you can do so via this link: https://www.justgiving.com/fundraising/JackProject2626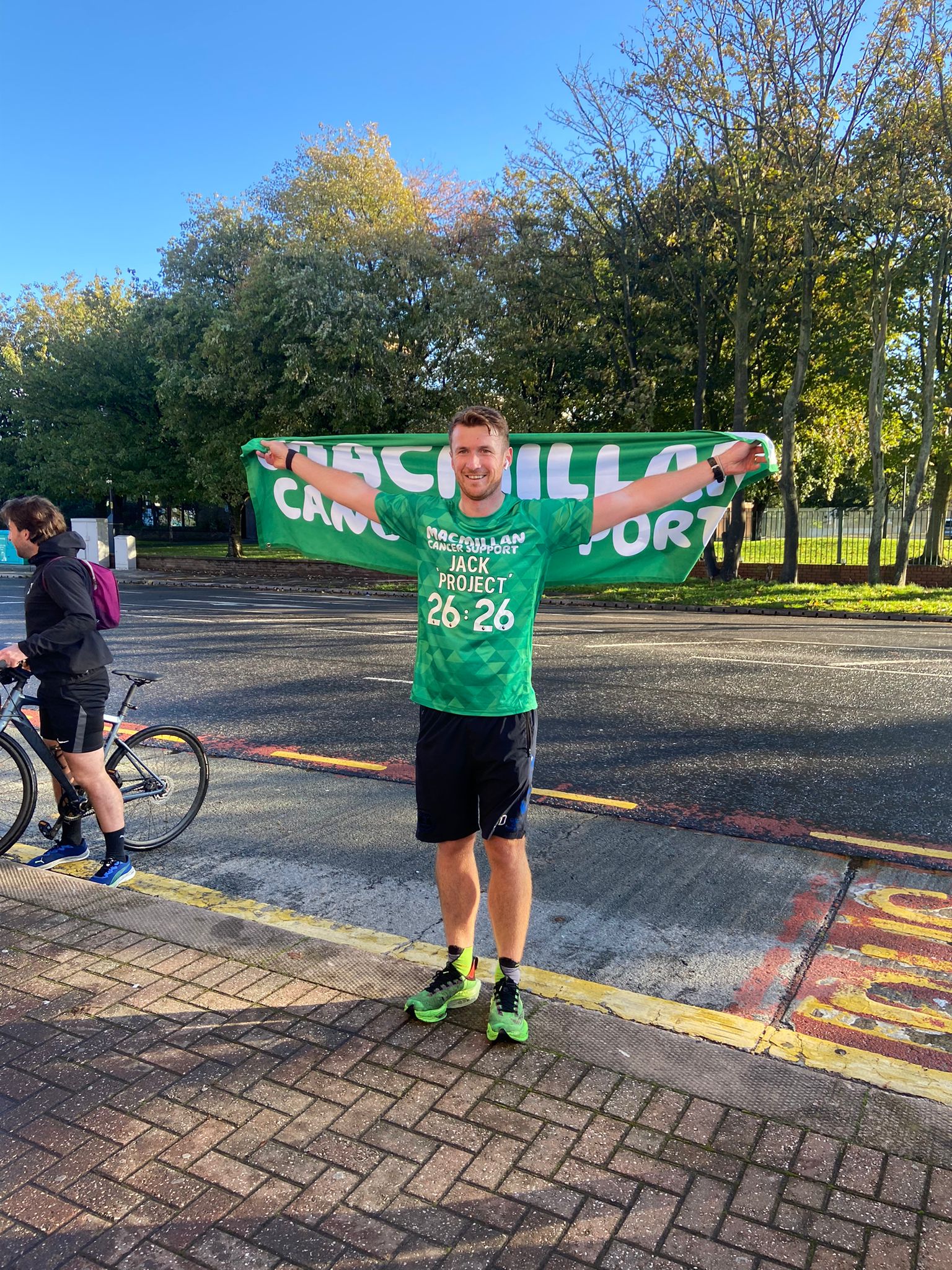 Birthday Wishes: A quieter week for Birthday's this week but we do have one. Wishing our very own Jack Butterworth a very Happy Birthday for yesterday. The Chief of Hills and Drills who at the time of typing is stomping round the streets of Venice as he completes yet another Marathon representing the MLH in Europe. Run well mate and make sure to stock up on pizza, pasta and beer to celebrate afterwards! 🥳🎂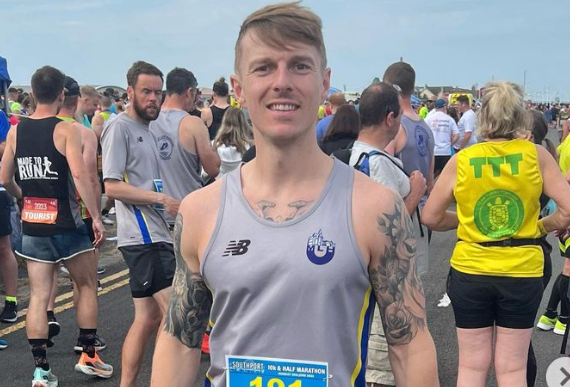 Well Done & Good Luck Wishes: Wishing all the very best to our favourite power couple Jack and Marie Butterworth over in Venice as they run the 10k (Marie) and Marathon (Jack) today. Good luck also to Graham & Jude Brev who compete in the Chester 1 &10k races today and Charlotte Barton who will be putting her best feet forward in both the 5 &10k races in Abergele. And finally, well done to our Chairman John and his Sister Dayana, Phil & Lorna Riley and Rob Philliskirk who completed Birmingham Hyrox yesterday (official photos to follow in next edition).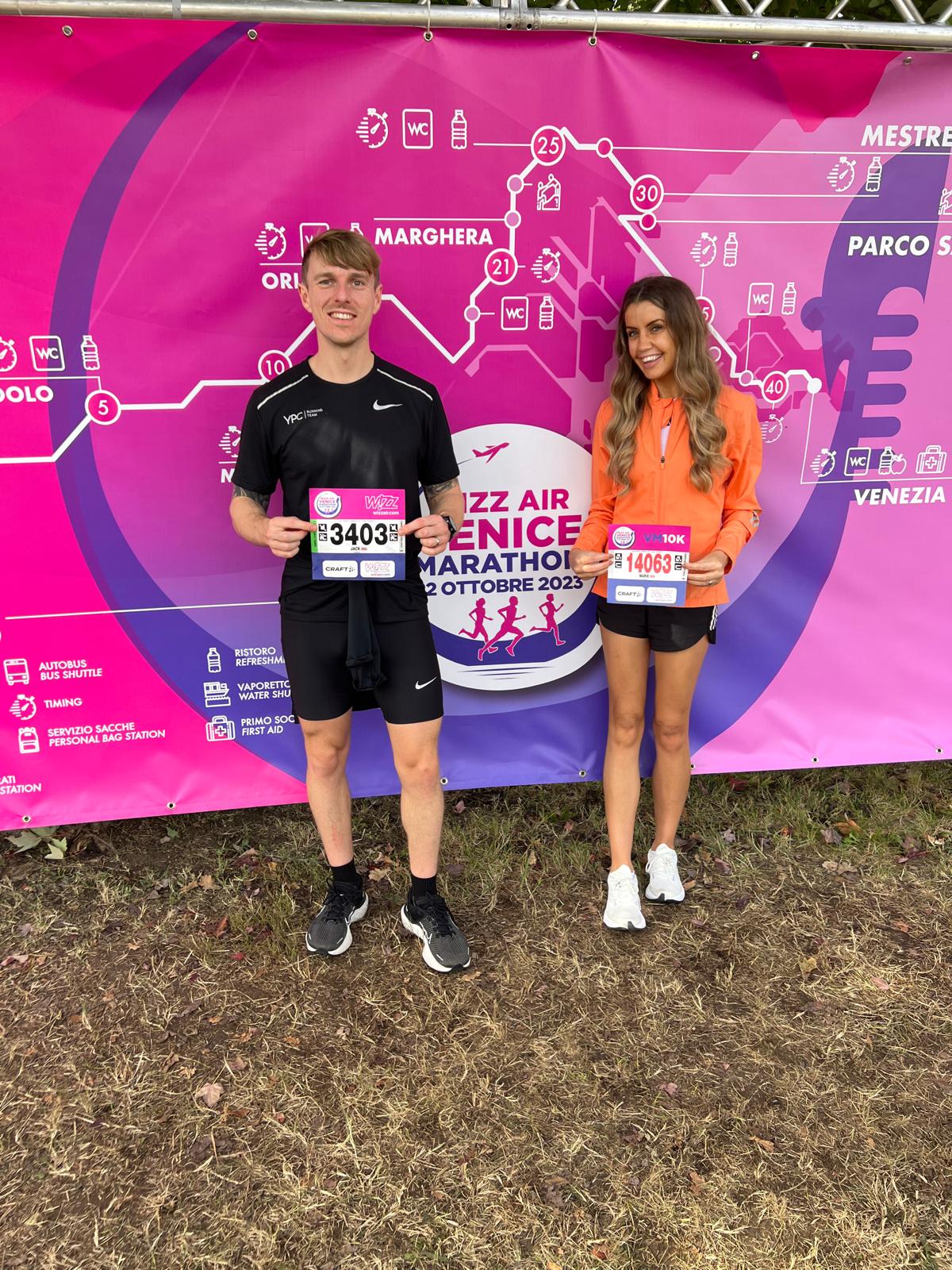 Tina Clegg's Charity Fundraiser: Tina is a long standing member of our club who will be running London Marathon next year. As part of her fundraising, she is hosting a charity night starting from 7:00pm on Saturday 4th November at Crosby Comrades in aid of Hospice UK. If you would like to purchase a ticket, you can contact Tina directly. Tickets are £10 and free for children. It will be a great night with lots of fantastic raffle prizes and our very own DJ Anna Eager spinning out some tunes on the decks. Good luck Tina, we hope it is a great night and you raise plenty of money.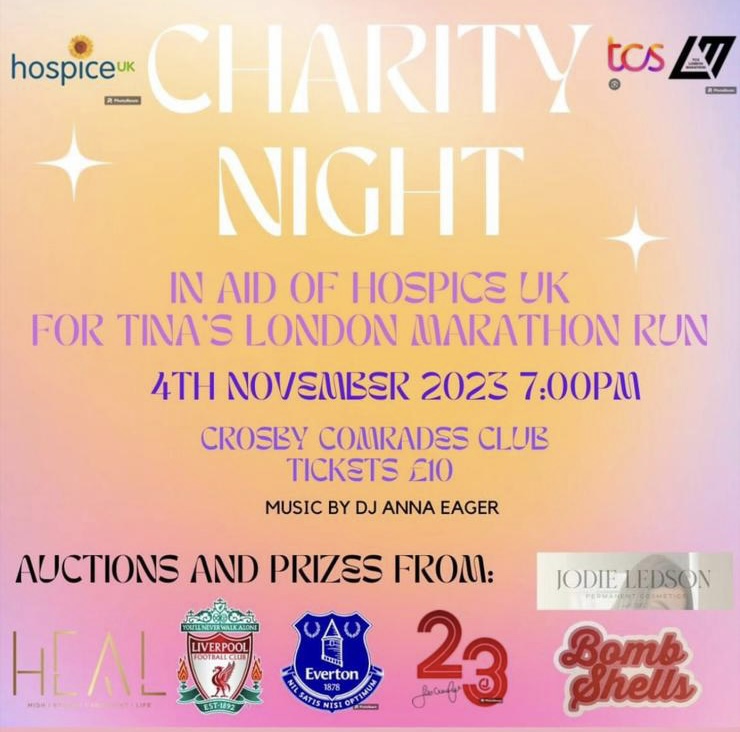 That's it for this week, thanks all! As always, keep putting the miles in and keep supporting each other! Look forward to seeing you all at the MLH Halloween party next week!
All the best!