Marsh Lane Harriers Community Running Club
A message from our Chairman
Hello and a very happy Monday all,

I hope you all had a brilliant weekend whatever it was you got up to. Do you know, I feel like I repeat myself each week when I say this but what another brilliant week it has been for the club. The fireworks last night may have lit up the sky but right now, there's nothing that comes close to the atmosphere in and around the club - it is absolutely booming! So much so, Ste Robbo's currently looking for a PA to help him keep track of all the activity we cover in this newsletter every week 🤣.

Let's start with last Saturday, where many of us got together to enjoy a proper MLH night out at our Halloween party which carried on well into the early ours of Sunday morning in my kitchen (no surprise there!) We danced, we drank (a lot), and most importantly, we had a laugh. What a night! As a club, we work and run hard all year round with many of us averaging close on a thousand miles per year so it is important for us to find time to get together and celebrate our efforts.


The party was great and once we were over our hangovers, it was back to it for another superb week of running. Despite the weather which has been awful, the clocks going back and storm Ciaran absolutely battering us with strong winds, heavy rain, and cold, dark days and nights, as a club we managed to rack up an impressive total of 2,250 club miles from a collective 420 runs. As usual, we got out on Monday, Tuesday, Wednesday, Friday, Saturday and Sunday but this week even brought us a little surprise Thursday social with John, Mart and Bhav leading the way. Could this be the start of a new Thursday Club? Who knows! Amazing work everyone! Getting out there every day this week. The seven-days-a-week MLH! I love it! This comes as no surprise though, and as all Harriers know, we don't let a little rain bother us! After all, as a wise man (Doddy) once said "You can't put a treadmill in the shower" - wind, rain or shine, the MLH get out whatever the weather.

And that's the good thing about the club, there's always something going on and there's always someone who will be up for a run. If you haven't already, join the club. We have a WhatsApp group and an app (Spond) where you can hear about, join and get involved in all the planned and spontaneous club runs throughout the week. All ages, all abilities - everyone welcome.


I hope you enjoy this week's newsletter, there's a lot we've covered and that's just the partying! Let's have another great week and hopefully I'll see many of you out and about, down the track or on some of this week's club runs.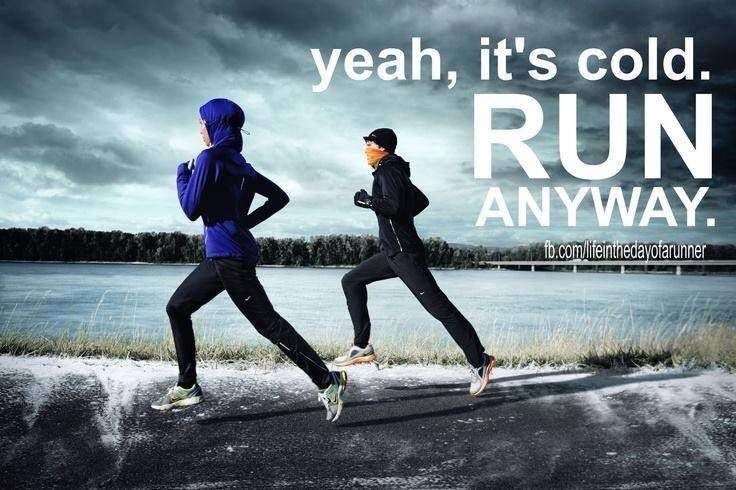 Recent Club Highlights
MLH Halloween Party 👻🦇🎃 Last Saturday we had our first MLH Halloween party and what a night it was. From Inflatable Aliens, to Beetlejuice, The Joker, Tiger King, Ghostbusters, Scream, The Exorcist, Black Swan, Maleficent, Teen Wolf, Steve and Robin (Stranger Things), Harley Quinn and many more - we had it all. Everyone made such an amazing effort and it was certainly a night to remember. We danced, drank and partied the night away, taking it back to John and Leanne's until the early hours! Once again - a huge thank you to the club for putting on a great night for us and to Mel, Jaz, Kirsty and Leanne in particular for making it all happen. Check out the highlights from the night below:
We even had awards for the best dressed! With Mike Cass winning best male, Phil & Tania Griffin winning best couple and Kim Ellison winning best female. Great effort all! 👻
Knowsley Harriers James' Place Halewood 5k: Congratulations to Bhav, Adam, Logan and Jae Kelly who represented the club at the KH Halewood 5k this weekend. Adam crossed the finish line with an outstanding 17:54 which secured him a 9th place finish against some of the best runners from other clubs across Liverpool and the North West. Our superstar Logan ran a fantastic race in tough conditions, crossing the finish line with a superb time of 19:24 and securing 23rd place against a field of much older and experienced runners - what a kid! Jae came in at 53rd place with a solid time of 21:59 and Bhav secured 93rd place with a brilliant time of 25:48. Each of you doing the MLH proud in what was a highly competitive field of seasoned race goers. Well done all. Here's to the next one on December 2nd where hopefully we will have even more MLH representation to shake things up!

👏

🥇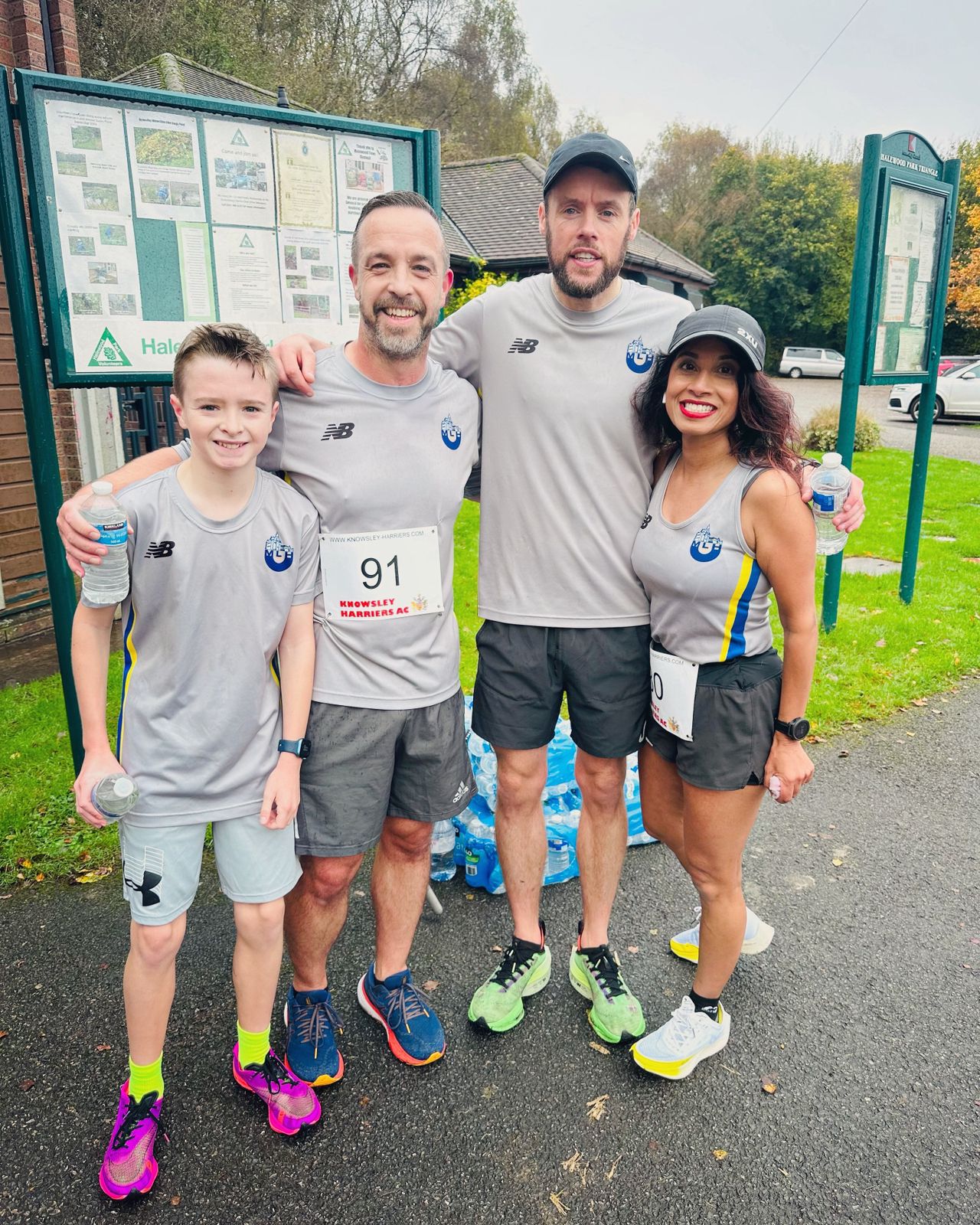 Powelly, Gaff and Sooty take a bite of the big apple! A massive well done to Powelly, Tom Gaff and Sooty this weekend as they flew across the pond to compete in the TCS New York Marathon. And what an outstanding performance from each of them in what was a cold, hilly course. Powelly delivered a phenomenal 2:50:01, Gaff a ridiculous 3:04:34 and Sooty not too far behind with a superb 3:05:48. Enjoy the concrete jungle of NYC lads and get plenty of Joe's pizza and bagels down your necks! 🍕🥯🗽🥇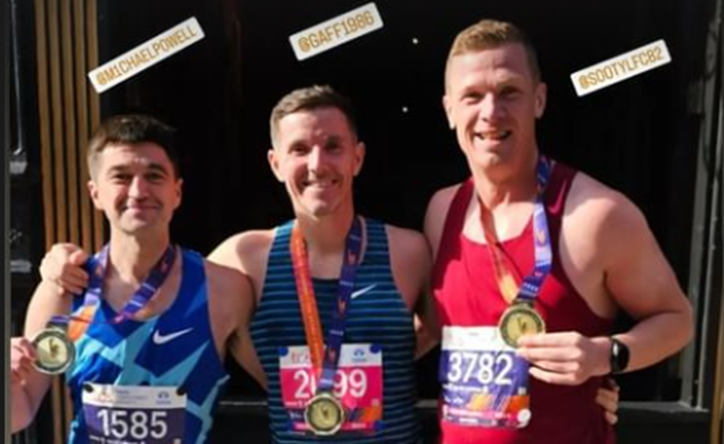 'Eggscellent' turnout at the new home of Monday Club

:
Last Monday saw a trip down memory lane as we returned to Crosby Key Park for five enjoyable laps around the one mile loop of the park. A route many of us are familiar with from the days of lockdown where we used to run whilst we waited for the floodlights to be installed at the track. It was a cold night but everyone put a shift in and we were rewarded with some very tasty chocolate donuts at the end thanks to Bhav 🍩😊. Little did many of us remember that it was also 'Mischief night' which meant we had to dodge one or two drive-by eggs, launched at us by a couple of little terrors 🤣🥚🍳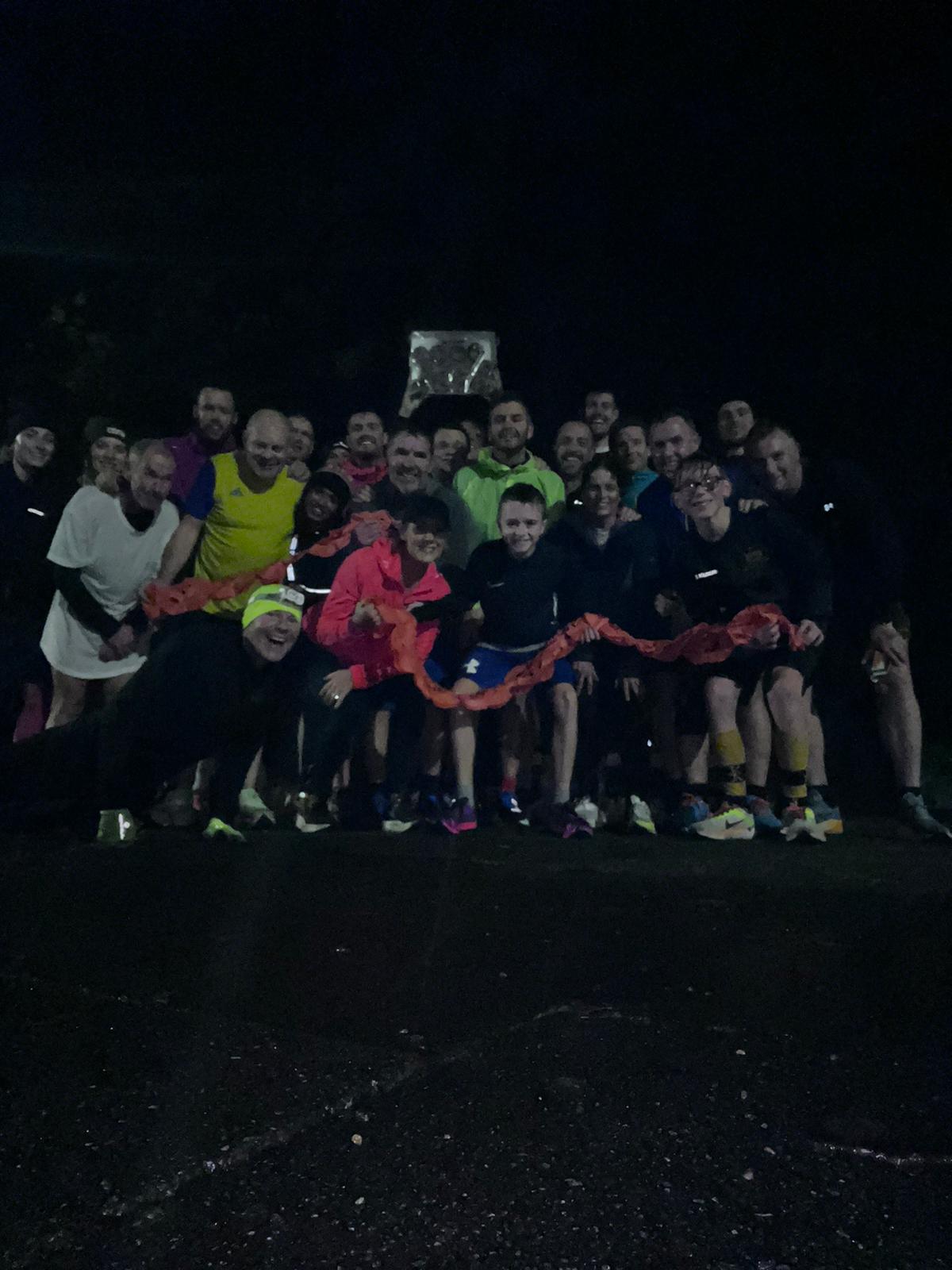 Continued parkrun presence for the MLH: This weekend saw continued representation from the MLH at various parkrun events. Mark and Helen were back down the beach for the Crosby parkrun on Saturday where they were joined by Chris Blackie who secured yet another parkrun PB of 21:37. An impressive performance albeit dipped on the line for 10th place! (No Offsides Chris! 😉) On the other side of the Mersey was Josh who braved the cold to secure an impressive 19:15, 5th place finish at Birkenhead parkrun! Well done guys! As mentioned last week, p

arkrun is a free, community 5k event where you can walk, jog, run, volunteer or spectate. It takes place every Saturday morning and you can find out about parkrun events near you via this link: https://www.parkrun.org.uk/events/events/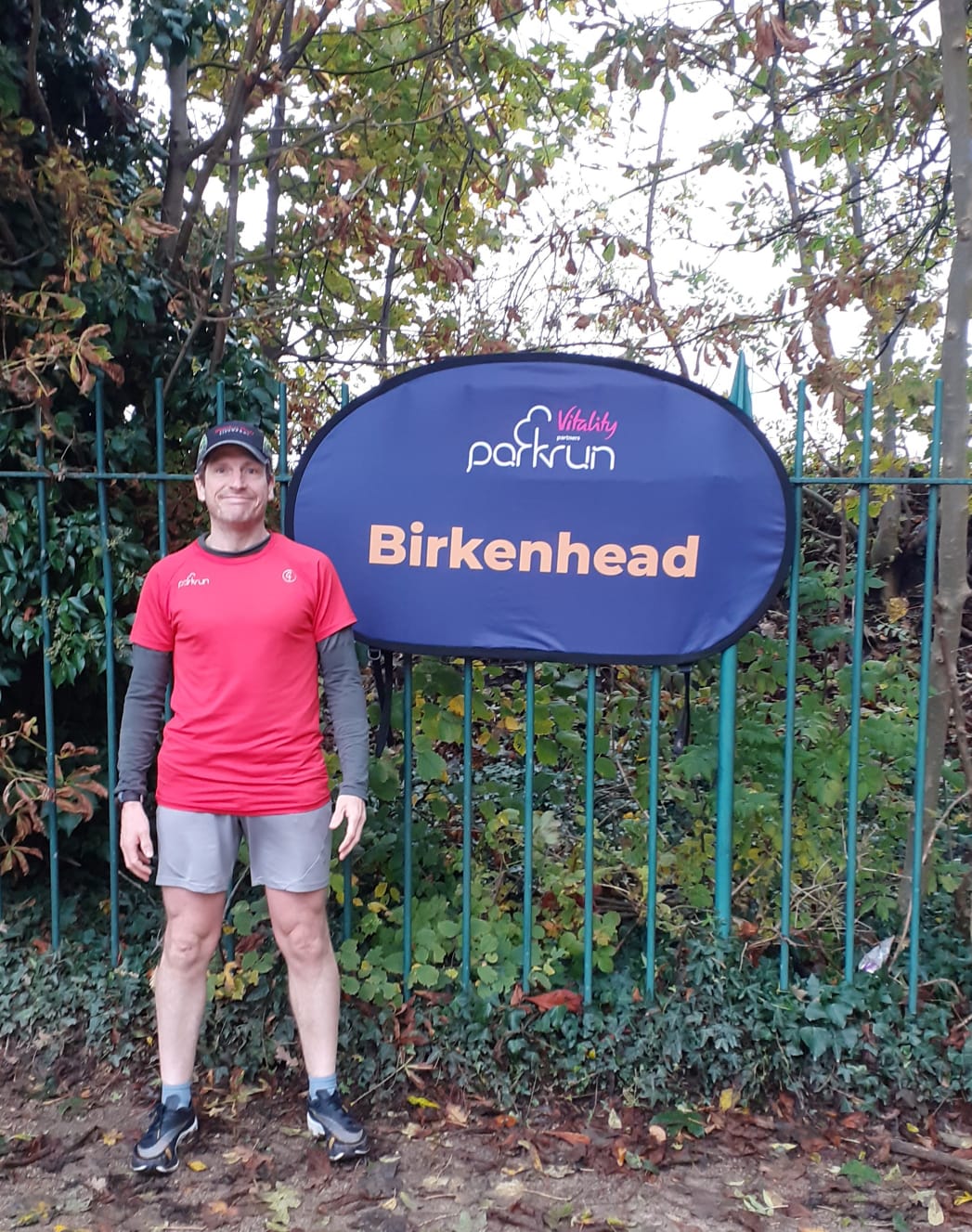 Two for Tuesday: This week brought us another 'Two for

Tuesday'

opportunity with the lads carrying on the Halloween spirit at the early morning Breaky club and our evening Tuesday Club runners adopting a safety first approach, sporting their High-Viz dress. A reminder to each of us that safety comes first when running at night and where possible we should always wear bright colours and/or high-viz, reflective clothing especially as the dark, winter nights draw in. Well done all 🙌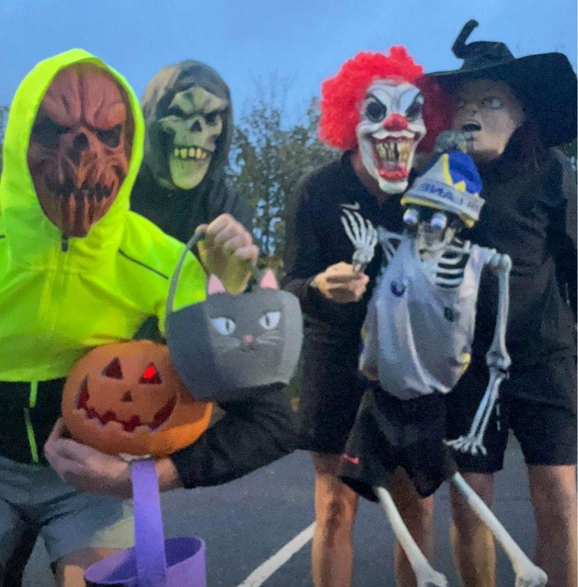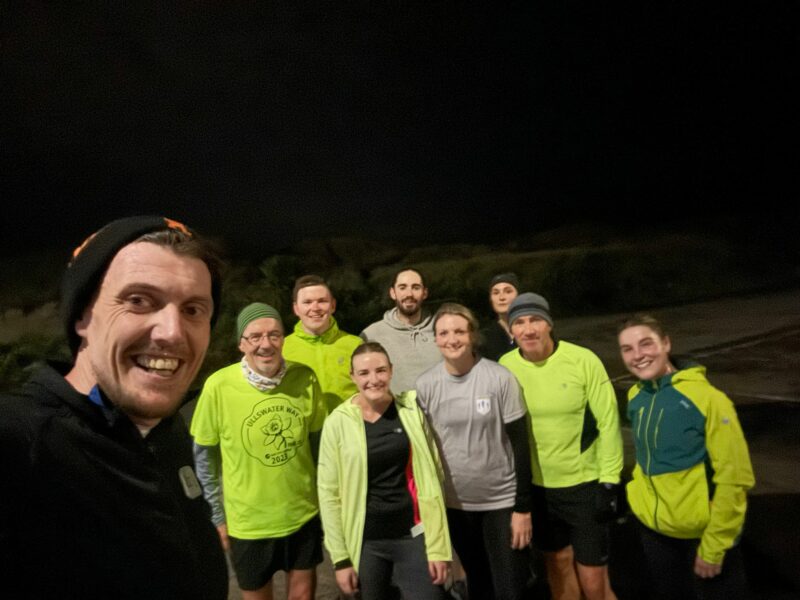 HYROX Success for Kelly & Laura! Mixing it up in the world series of fitness over in Dublin HYROX, Kelly & Laura absolutely smashed it to take 1st place for their age group in what was a tough test of strength and endurance. Like many other members recently, you've placed the MLH on yet another world stage and you've dominated to get to the top of the podium. What a performance! Congratulations ladies, there's no stopping you and we are all over the moon for you 🥇👏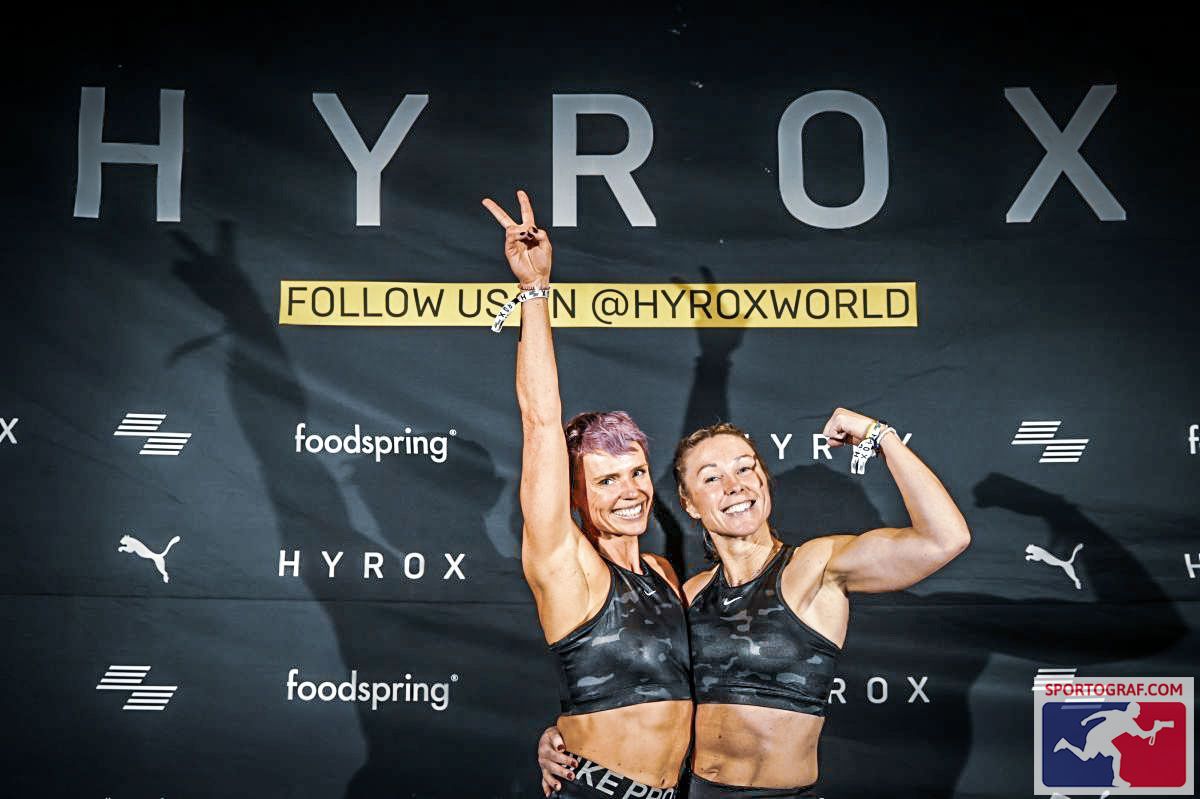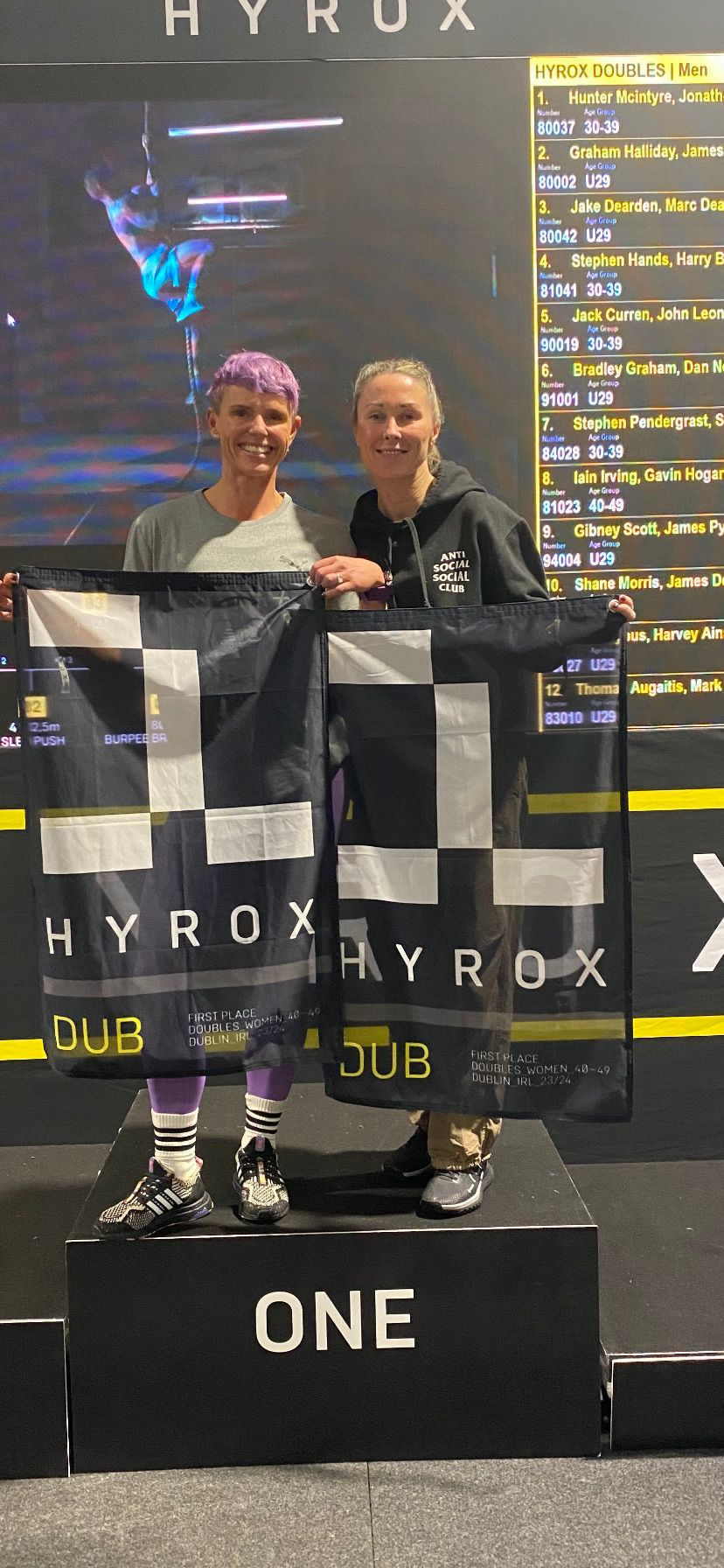 Tina Clegg's Charity Night: On Saturday, Tina hosted her Charity night in advance of her 2024 London Marathon. It was a fantastic night with lots of amazing raffle prizes and our very own DJ Anna Eager spinning out some tunes on the decks to get the dancefloor bouncing. Tina raised an amazing amount of money which will go a long way to supporting Hospice UK and the great work they do. Thanks for a brilliant night Tina and here's to a solid training block to get you fit and ready to smash London! 🪩🕺💃🎉
MLH Defibrillator training with The Oliver King Foundation: This weekend a number of members from the club took part in specialist defibrillator training delivered at the Brunny on Marsh Lane by the fantastic Oliver King Foundation.

Oliver King was a 12-year-old boy who attended King David High School in Liverpool, whilst winning a swimming race in a PE lesson he tragically suffered a sudden cardiac arrest due to a condition known as Sudden Arrhythmic Death Syndrome (SADS). This condition kills 12 young people under the age of 35 every single week in the UK. Sadly there was no lifesaving defibrillator on hand, and for every minute that passed Oliver's chances of survival dropped significantly. In his memory, The Oliver King Foundation's work has saved 69+ lives, placing over 5,900 lifesaving defibrillators across the UK and 135,00 staff trained in CPR and defibrillation. Thanks to the team at the Oliver King Foundation and with the support from Jamie Carragher's 23 Foundation, a defibrillator was kindly donated to the club and a certified CPR and defibrillator training session put on to provide that extra piece of mind and confidence should we ever need to call upon this life saving equipment. A huge thank you to both teams at The Oliver King Foundation and the 23 Foundation for the incredible work you do for the community. A special thanks also to our club members (Peter, Jae, Vicki, Ste, Mel, Jack, Mike and John) for completing such an important training course. We will be sharing more information across the club as to who our trained members are and will also look to invest more training of our members in the near future. To learn more about The Oliver King Foundation or to show your support to this fantastic charity, please visit their website here: https://theoliverkingfoundation.co.uk/ ❤️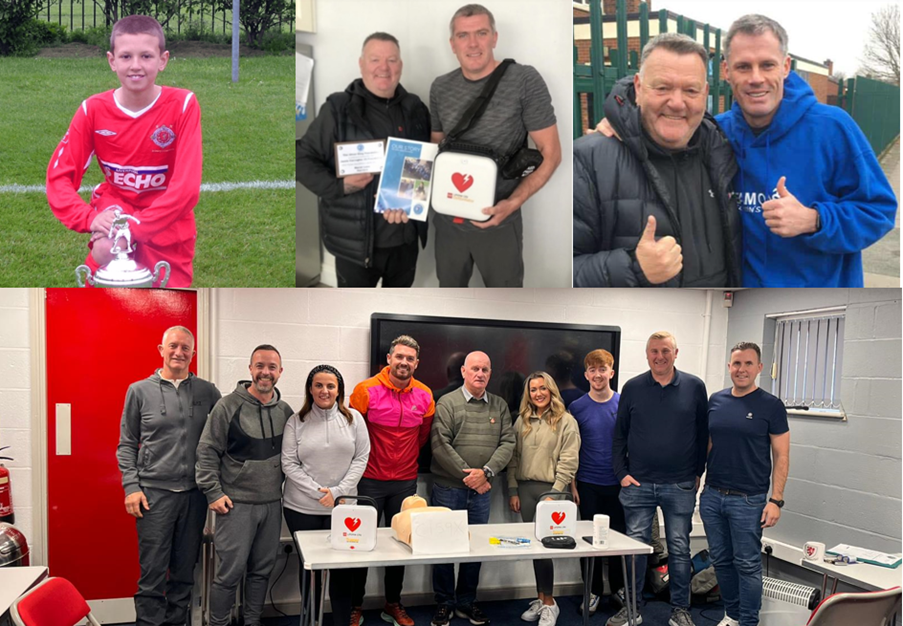 Upcoming sessions: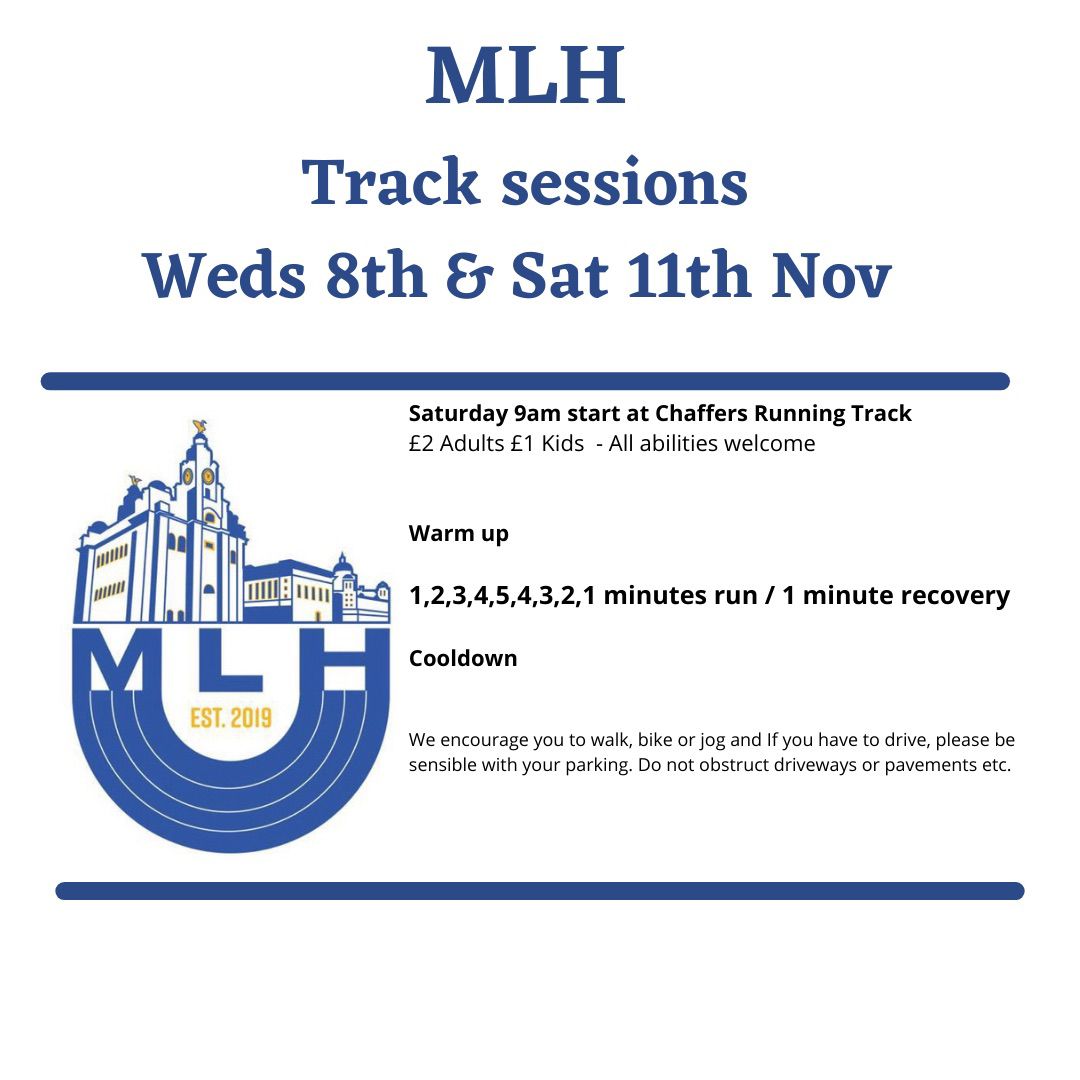 Club Favourite: The Pyramid is back this week!!! ☝️☝️☝️
Upcoming Club Events & Races:
The Drop Liverpool:
15 Mile - This Sunday 12th November

KH Halewood 5K: 2nd December @ 10.30am - Sign up at www.knowsley-harriers.com/halewood-5k


MLH Christmas party: December 16th –
7pm til late @ Inside No.4, Crosby.


👋Meet the MLH👋: Paul Prescott
Continuing with our 'Meet the MLH' series, this week I sat down with the legend that is Paul Prescott. A big red, a devoted family man, another fellow recruitment industry professional and a staunch member of Monday Club, there's a lot that Paul and I have in common so it was a pleasure to grab some time with him.


How's it going Paul? Firstly, thanks for agreeing to get involved even if I did collar you at Tina's doo this weekend after a few too many! Secondly, you've been running for many years now so tell us, where did it all start?


"Haha, I'm good mate, surprisingly fresh! How are you? Ok, so running, where did it all start - well, my

Father

in-law Brian Murrow, also known as "Mugsy" used to run with the Crosby Squash Club and was a Coach at Southport & Waterloo Running Club back in the 90's. I was

encouraged

to get involved and started running with them back in 1994 initially getting involved in various sessions then some longer runs on a Sunday - a bit like what we have here at MLH."

I'm good thanks mate, surprisingly fresh too! That's brilliant, so you've been running a lot longer than I realised! I was 5 when you started running for Southport & Waterloo just to make you feel old mate! So, fast forward to now, when and why did you join the MLH?


"Haha - you're 40 aren't you!? 😉
…

I joined the MLH in December 2022 after plenty of nagging from the Wife! She thought it would be good for me to join a local running club as I was getting older! As I already knew a few of the Harriers it made sense to give it a go and get involved. Also, I wanted to get a bit more structure to my running and figured a local club like MLH, which I had heard good things about could help with that. Since joining, my running has improved massively and I've not looked back. Best decision I've ever made!
Brilliant! So we have Mrs Prescott to thank for having you in our lives mate! Good man. You've been involved in a few club races and events and I'm sure you've plenty of race memories to share. On that note, what would you say has been your favourite run?
"
For me, it has to be Liverpool Marathon 2012 - Training went really well and I finished with a time of 3hr 40min which I was made up with. The atmosphere was unreal, and the support was unbelievable. Hopefully it won't be too long until we have another Liverpool Marathon. We've seen how the MLH like to take over events and I reckon we would dominate Liverpool if they ever bring it back."
Great stuff. Yeah, we usually turn up in bus loads at the Liverpool half so I'd expect a full MLH takeover if they ever brought back the full. Sticking to running, what would be the best bit of running advice you could share with someone just starting out?


"Join a running club. Weekly runs are great, you can learn so much from others, and the social side is even better!"
You're spot on, I joined over three years ago and I haven't looked back to be honest. Best thing I have done. Now then, tell us something that people might not know about you?
"
I was the Sefton Schools High Jump Champion 1986 (Brian Kielty will vouch for that!) and I ran my first marathon in 1995 (London). We didn't have Garmin watches then and I didn't have a clue what I was doing!"
Oh I, something else you & I have in common then. I was the Sefton Schools High Jump Champion as well in the early 2000's - we'll have to get the mats out at the track! You're obviously super competitive and disciplined to have ran your first marathon in the mid 90's and to still be running them now. What or who would you say inspires or motivates you?


"I try my best mate! I'm motivated by other hard working people. People who want to do well in life, those who put the graft in to work hard to achieve their goals. There's plenty of those types of people within the MLH so it's easy to stay motivated when you surround yourself with good, hard working people".
Very true! Ok, last two. If you could run anywhere in the world, where would it be and why?
"I've never done an official race overseas so the New York Marathon would be a good place to start!"
Tell you what, it is scary how much we have in common. New York is on my 1-2 year plan. I'd love to do it! Favourite place in the world! Ok, finally, to finish off, I asked Annabel this last week - what would your post-marathon feast consist of?
"Two pints of San Miguel & spicy chicken fajitas!"
Nice! Well Paul, Thanks for a great chat. Looking forward to getting our next marathon training block in place in the new year and getting on a few long runs with you. See you at Monday Club mate - thanks again!


Below: Paul after completing the 2012 Liverpool Marathon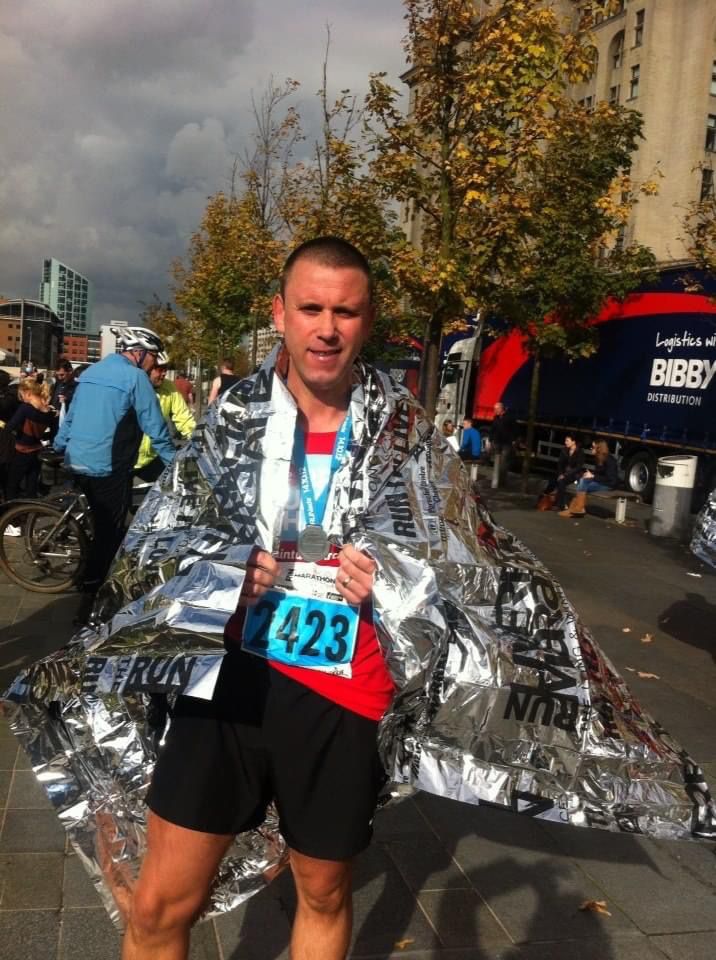 Below: A rare photo of Paul and Brian running back in their primary school days. Rumour has it, Brian has been running non-stop ever since!!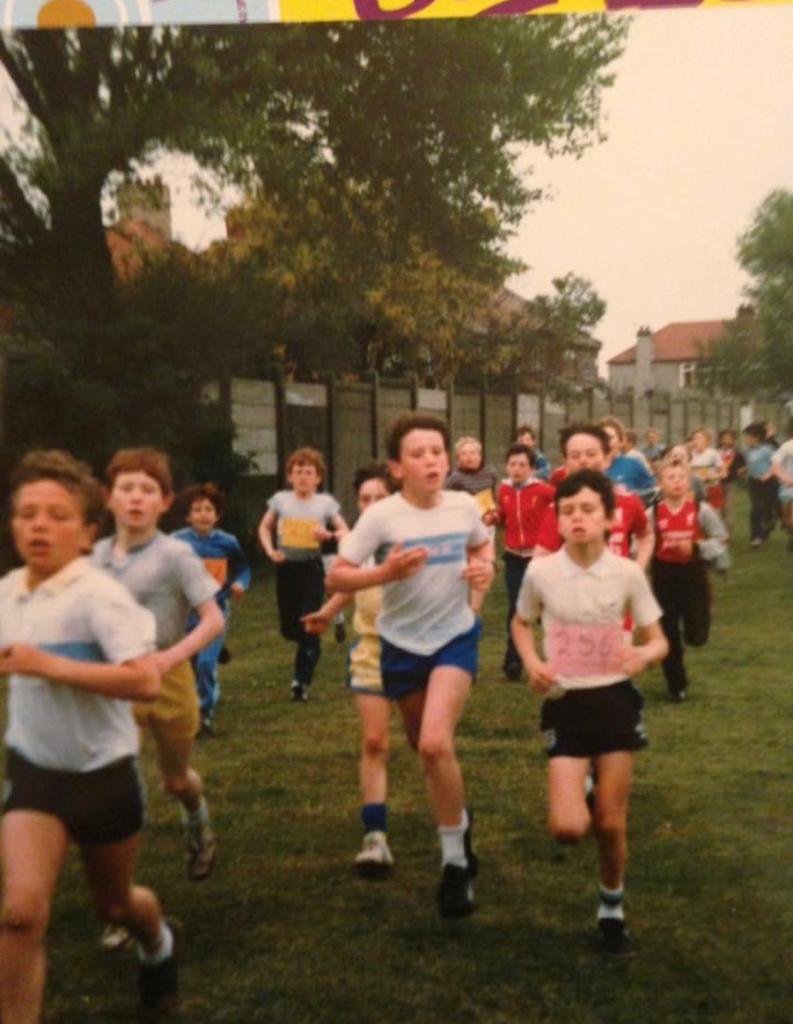 Weekly Running Schedule Reminder:
Each week, the club has a series of organised group runs for which everyone is welcome to join:


Every Monday: Monday Club – 6:55pm meet for a 7pm start. NEW LOCATION REMINDER!

Crosby Key Park (Corner of Warren Road / The Serpentine South)

.

Up to 5 miles (5 laps) or as many laps you can do in what is typically a 45 minute session. Average pace of 9-9.30 min per mile pace but you can go at your own desired pace as it is a fixed route where we are all together.




Every Tuesday: Tuesday 'Breaky Club' – 5:40am meet for a 6am start. Car park behind Waterloo Train Station, 6-7 miles. Usually 1 hour at 7.45-8min per mile pace.


Every Tuesday: Tuesday Club – 6:25pm meet for a 6:30pm start. Crosby Leisure Centre, 4 miles at a slow and chatty pace. Usually 40 mins at 9 min per mile pace.


Every Wednesday: Wednesday Track Session – 6:00pm start. MLH Running track, Chaffers. A mix of speed and interval sessions which changes weekly. Catered for all abilities.


Every Friday: Hills & Drills – 05:55am meet for a 6:00am start. 65-minute session including 3 x 2 drills and 8 x 8 10 second hill sprint with a 2:30 recovery walk.


Every Saturday: Saturday Track Session - 9:00am start. MLH Running track, Chaffers. A repeat of the prior Wednesday session. Catered for all abilities.


Every Sunday: Sunday Service: Sunday Service is a run which usually takes place every Sunday morning. Due to training for various events, the Sunday run is now more flexible and ad-hoc. To stay on informed about Sunday plans, the MLH WhatsApp group is the best source of information.


Community Support:
3/26 - Jack Dowling Project 26:26

: This Sunday saw Jack Dowling complete his third marathon in three consecutive weeks as part of his Project 26:26 challenge. If you've not heard,

Jack

has set himself the ludicrous challenge of running 26 marathons in 26 weeks following his older brother Tom's bowel cancer diagnosis last year. Jack is raising money for Macmillan who have provided

vital care for Tom, during his treatment, including support from specialist nurses. Jack

is now 3 down with 23 to go and it was an absolute pleasure for many of the MLH to link up with members from Alive Fitness to support Jack this weekend. Whether it was on the bike or running alongside him for 10 miles or more, we came together to give Jack an extra push and let him know we are right behind him and his Brother Tom every step of the way. A very special mention has to go to the MLH 'Forest Gump', our very own Brian Kielty who completed the full marathon alongside Jack and Chris Irvine from Alive Fitness. Three absolute legends - well done to each of you. Bri had said he would do at least one full marathon with Jack and with a little persuasion from Jay Plez, it came this weekend. After finishing, Bri, along with the rest of us set off for a one mile cooldown back to track. I mean, who does that after a full marathon? The legend Brian Kielty does! 😅❤️💪🏃 Well done Bri, you could see how much that helped and meant to Jack. If you aren't already, please follow Jack's page on Instagram: @project26.26 and if you would be kind enough to donate, you can do so via this link: https://www.justgiving.com/fundraising/JackProject2626 - Jack has already raised a phenomenal £33,323 at the time of writing so let's help him raise even more! Keep up the amazing work Jack and we'll be sure to join you this weekend for marathon number 4! 💪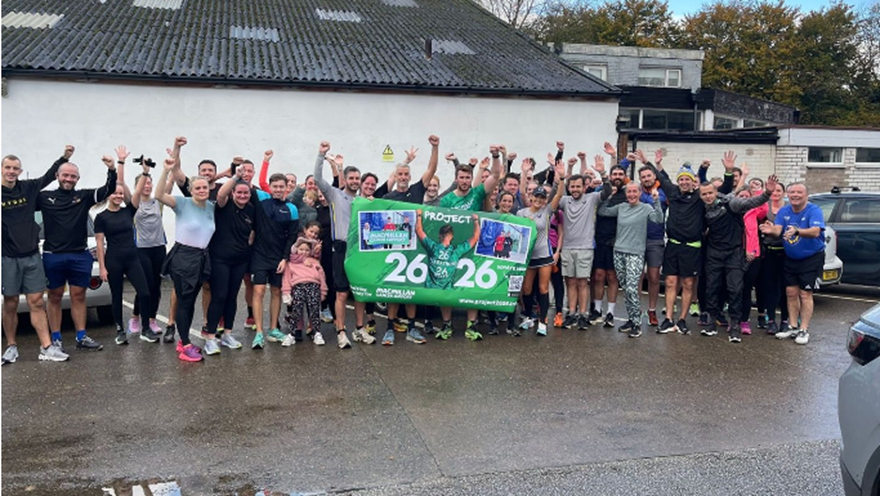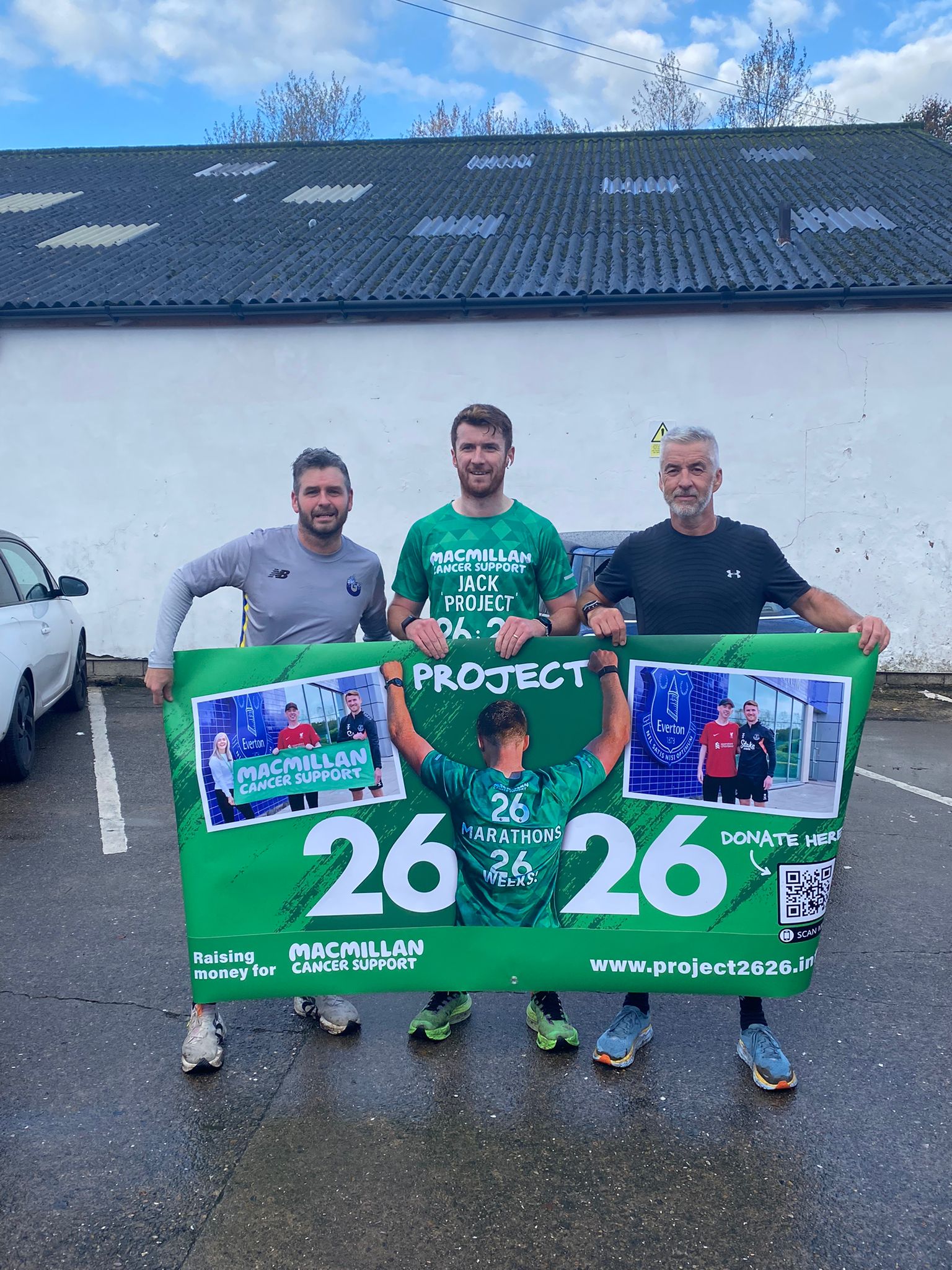 Running the Railways with Alex Rigby - MLH Campaign page now LIVE! As mentioned in last weeks newsletter, we will be supporting Alex Rigby, a brilliant local lad who will be running through all of Merseyrail's 36 Northern Line Stations. Alex is raising money for Centre 56 and as a club we will be supporting him as he passes through each station, with members joining him for a few miles at different points. Beyond that, we are hoping to raise at least £500 as a club to help his cause. We would love to see you all join in even if it's just a mile and if you are able to, please donate what you can. Let's show everyone what a great club we are and let's get right behind Alex! You can follow Alex on Instagram via @

alexrigby91 and t

he link to our funding page is here: https://centre56.enthuse.com/pf/marshlaneharriers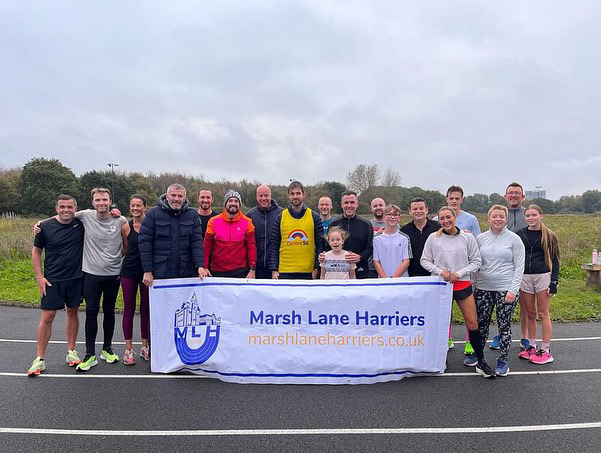 Closing Announcements:
Birthday Wishes: A quieter week of Birthday's to celebrate this past week but we do have a couple. Wishing a very Happy Birthday to Charlotte Barton and Graham Brev - we hope you had a brilliant time celebrating with your friends and family. Also, although it is not her Birthday for a few more weeks, we hope Leanne Carragher had a great Surprise 40th birthday party this weekend! God knows how John kept that one quiet! 🎂🎈🥳🎉


Tatton 10k: With Tatton 10k just around the corner, many of you have confirmed you would like a seat on the coach taking us to and from the event. If you have confirmed via Spond, now is the time to pay your £10 to the club account (Details are on Spond and can also be found within the club WhatsApp group). Any problems, please contact Mel Spelman. You can also pay cash to Mel who will be at the track Wednesday and Saturday this week.


Update on new club kit: The committee have been sourcing and testing out various options for our new club kit (T-shirts, 3/4 zips, bobble hats, vests etc) and we are making great progress. We've narrowed down a potential supplier for T-shirts and 3/4 zips and are working through design options and we have placed an order for bobble hats. If you haven't seen it already, there is a poll on Spond to register your interest to order a hat and there is also a poll within the MLH WhatsApp group to register both your interest and sizing information for T-shirts and 3/4 zips. We are meeting next week to finalise plans and hope to share more details on this over the next couple of weeks. Watch this space!
Liam Clark's Charity Fundraiser Reminder: As part of his London Marathon 2024 fundraising efforts, a reminder that Liam Clark will be hosting a charity night in aid of Asthma & Lung UK. The event will take place next year on Saturday 24th February at Ten Streets Wines, Dublin Street, Liverpool from 6pm. We all know Liam likes a good beer (almost as much as he likes running) so this will be a brilliant night. High in demand, MLH resident DJ Anna Eager will be there along with a singer, lots of raffle prizes, spot the balls and much more. Tickets are £5 and are now available to be purchased from Liam. Get in touch with him directly if you would like to show your support.


That's it for this week! Have a great week ahead everyone and I hope to see many of you at Monday Club tonight! If not, see you at the track on Wednesday. The next edition of the MLH Newsletter will be released on Sunday 19th November. If you would like to share any information to be featured, please get in touch and we'll be sure to include. Have a good one.
All the best!